It's time to raise the bar in property management.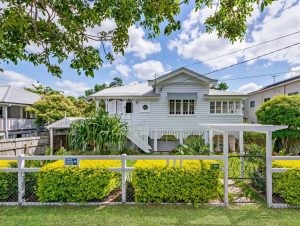 Exceptional property management = confidence for property investors.
MAXIMISE YOUR FINANCIAL RETURNS
As a property investor, you want to be sure you are getting the highest possible return.
Ray White Ashgrove's average rent is $60 higher than the average rental property in the area.
We are PROACTIVE not REACTIVE
Happy tenants = limited vacancy periods!
ZERO tolerance attitude towards rent arrears

Let's let the numbers TALK
Ray White Ashgrove is Ray White's first franchise and Ashgrove's # 1 agency.
As a Ray White client, you will benefit from 108 years of market insight and the collective strength of 700 offices in the network.
With numbers like these, it's no wonder the Ray White name is synonymous with property management in Australia.
Go with us and experience it for yourself!
CHANGING TO RAY WHITE ASHGROVE IS EASY
Whether your property is tenanted or vacant, changing to us is easy.
We will handle absolutely everything, all we require is your written authority to notify your current agent of the changeover.
It will have no effect on your current tenants and won't cost you a cent.
It just makes sense – we have the industry-best training, education, and resources at our disposal.
COMMUNICATION IS OUR CORE VALUE
Landlords and tenants alike know that we are responsive and operate in a person-focused manner.
You will NEVER sit on a call menu to get through to us – we are here and ready to help both in office and out in the field!